Message From the President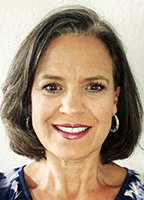 Welcome to the Houston Alumnae Association! I am honored to serve as your president this year, and I am looking forward to seeing all of you at our exciting events we have planned.
If you need assistance getting information into our Keyblast updates or if you have Kappa photos from our events you would like to share, please email VP Communications Dayna Beardsley at daynatb@gmail.com.
If you would like to tell us news about a Kappa, such as a wedding or birth, or just give another Kappa encouragement, please email Nancy Wilson at nlwilson@sbcglobal.net.
If you need to inform our Kappa members of a Kappa death, please email Corresponding Secretary Freyja Lauritsen at Freyja.lauritsen@me.com.
Please do not hesitate to reach out to me with any questions or concerns.
Loyally,
Kristin Dampf
Epsilon Alpha, TCU
kristin.dampf@sbcglobal.net